"Shifting Grains" by Greg Klamt. From the Album. "Fulcrum." Videography by Bill Francis
In college, I got into art and film animation—inspired by animation festivals and multimedia performances. This drove me toward digital art and design—as well as deeper into music—wanting to create soundtracks and combine audio and visuals in other ways.
This eventually led to two solo albums of Electronic / Ambient music on the Spotted Peccary Music label, and collaborations on other releases. Two other SpoPec artists—Deborah Martin, Mark Rownd—and I began jamming on percussion one day, which evolved into a series of concerts and an album called "Convergence", released in 2004.
For the album release concert of "Convergence", I created psychedelic visuals which ran onscreen behind us, and it was a magical experience, a true convergence of talent being involved in music, the packaging, projections, and performance—joined onstage by Tom Griesgraber on Chapman Stick, and David Helpling on Guitar, and support from Howard Givens and Jon Jenkins on sound.
In the midst of that show, I realized I wanted to be more interactive with the audience. I was not clear exactly what that meant at the time, but I knew I needed to conquer my stage fright. Our music was all instrumental, but was still terrifying, despite not having to sing or speak.
New Direction:
I realized there was no greater fear for me than the idea of singing solo—so I knew that was what I should do. I took voice classes for a year, with nerve-wracking recitals in front of 100 people, which led me to a series of Cabaret Workshops, which turned into ten original shows, and regular participation in open mic nights.
I got to create my own sleazy characters, dialog, and to perform music from the late 1800's to the present day. With talented mentors, Ric Henry, Loren Salter, Evan Crone, & Joni Yribe, we created shows about Germany, Paris, New Orleans, Psychotropic Drugs, and the ass end of Vegas. I performed songs by Sondheim, Jaques Brel, Leonard Cohen, Cole Porter, The Eels, Elton John, and others whom I never would have imagined singing. The best part was not only getting to write and perform my own songs, but also creating original animations and other imagery for projection.
Vocal Performance:
The following are videos from performances in 2010-2013. I love developing absurd characters—the kind of people I would not touch with a ten foot pole—and writing and performing my own songs. As a bonus, I was able to create graphics for flyers, and multi-media projections as back-drops for the shows. I also have been involved in the staging, audio, and other behind-the-scenes production, with fabulous mentors, singers, performers, and musicians. It's been a blast.
---
"I Think It's Going to Rain Today"   by Randy Newman (Sung by Greg Klamt)

Recorded at Tango Del Rey, San Diego 2/11/13
---
"The French Song"  Parody of "La Vie en Rose" by Edith Piaf and Louis Guy

Performed at "The Best of the Best" in Dec 2012. The original version of the parody was written by Australian singer, Greg Champion. The version I saw lacked a beret, and I thought the words needed a bit of freshening up. Thanks, Greg!
---
"Talent" © Greg Klamt 2012

Phil DeVoid character, lyrics, and music created for "The Last Stop Cafe" in July 2012. The sleazy talent agent assures the ladies that he can show them how to make it big. Yes, big in the music industry.
---
"Nun of The Above" © Greg Klamt 2012″
Sister Florecita has shared with the crowd that before she was a nun, she wanted to become a country singer. This was her chance to try out singing again. She also revealed that she has fallen in love with the Mother Superior. Ooops. Well, Phil DeVoid is going to help straighten out this predicament.

Phil DeVoid character, lyrics, and music created for "The Last Stop Cafe" in July 2012.
---
"Crack Addict" © Greg Klamt 2012

Elwood Purvis Jently character, lyrics, and music created for "Psycho-Licious" in March 2012
---
"Restraining Order Blues" by The Eels

Elwood Purvis Jently character created for "Psycho-Licious" in March 2012
This fabulous song was written by The Eels, though I rewrote the second half of the lyrics for "Psycho-Licious" in March 2012
---
"The French Song"

From the show "Paris After Midnight" June 2011. (A parody of "La Vie En Rose" by Edith Piaf and Louis Guy.
The original parody was created by an Australian singer named Greg Champion, though I liberally twisted his lyrics. Thanks, Greg!)
---
"She" & "I Will Wait for You" reprise (with Vicki Hamilton)

From the show "Paris After Midnight" June 2011.
---
"You'd Be Surprised" by Irving Berlin

From the show "Ric and Loren's Follies" Sept 2010.
Background: These videos were from a series of music performance workshops which were all highlights of my life. The first few were with Ric Henry, Loren Salter, and Evan Crone. They evolved to be led by Ric Henry and Joni Yribe in 2012. Discovering the power of developing characters, reinterpreting the music of others in a brand new context, learning to perform, and act and then getting to write my own songs, perform them, and do artwork and animations that are the backdrop of the shows has been amazing!
List of shows:
Best of the Best (Dec 2012)
The Last Stop Cafe (July 2012)
Psycho-Licious (Mar 2012)
Picking up The Pieces (Oct 2011)
Paris After Midnight (Jun 2011)
New Orleans (Mar 2011)
Follies (Sep 2010)
Berlin Stories (June 2010)
Moulin Rouge (Mar 2010)
---
Instrumental Electronic & Ambient Music: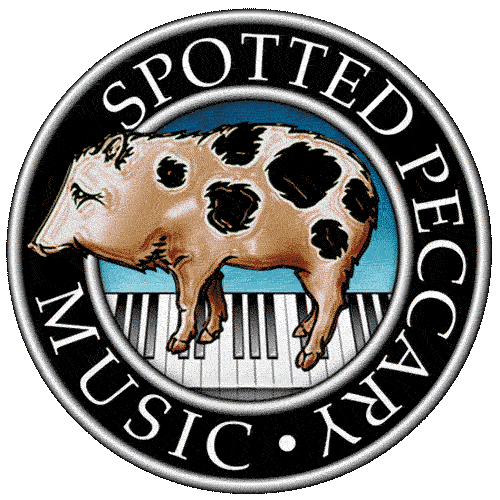 An anchor musician on the Spotted Peccary Music label, Greg Klamt has become internationally known for his contemporary, neo-classical compositions of symphonic orchestration backed by driving electronic and percussive rhythms, and expansive atmospheric textures. With his debut release Fulcrum, he helped to seed the label's dedication to the expansion of new American music based on the experiences and impressions of life in North America. He continued this tradition with his second project, Fluxus Quo.
With the collaborative release, Convergence, he has joined forces with two other of Spotted Peccary's best known artists to delve into more ethno-ambient soundscapes. Klamt's involvement in his musical projects extends beyond just the composition and performance. Greatly influenced by his background as a visual artist, he becomes immersed in the entire work, resulting in a multi-dimensional work of unique and personal art. His compositional style is a result of some of the same approaches and feelings he applies to his fine art. Thus, his music is highly visual, depicting sonic illustrations of the landscapes of the imagination. Working by intuition and experimentation, Greg creates pieces that are transportational as well as transformational, taking the listener on a journey of images and moods. Some pieces are somber, dark and reflective, while others are lighter, upbeat and inspirational. He seeks to create a balance of opposing forces in each of his projects.Although Greg considers himself a native of Southern California, a large part of his childhood was spent living and traveling in Micronesia and Europe. This exposure to diverse artistic, cultural, and musical influences helped form the various creative energies necessary to create his musical/artistic projects. Influences from his studies of ancient Chinese philosophy weave a unique spirituality into his work. While his compositions are inspired by many different styles of music, the original roots of his work lay in the influence of the early electronic composers Brian Eno, Vangelis, Tangerine Dream, Cluster, Kitaro, Klaus Schulze, Mark Isham, among others. Though his music is often classified as "New Age", the roots were growing long before this ambiguous title came along. His eclectic style is also derived from the influences of various classical, ancient and world, folk, and progressive rock music forms.