Engaging Hearts & Minds Through the Art of Design
I combine creativity and technology to tell stories—and to help others tell theirs—by designing unique visual and interactive experiences, that help organizations and individuals engage, inform, inspire, and entertain their audiences.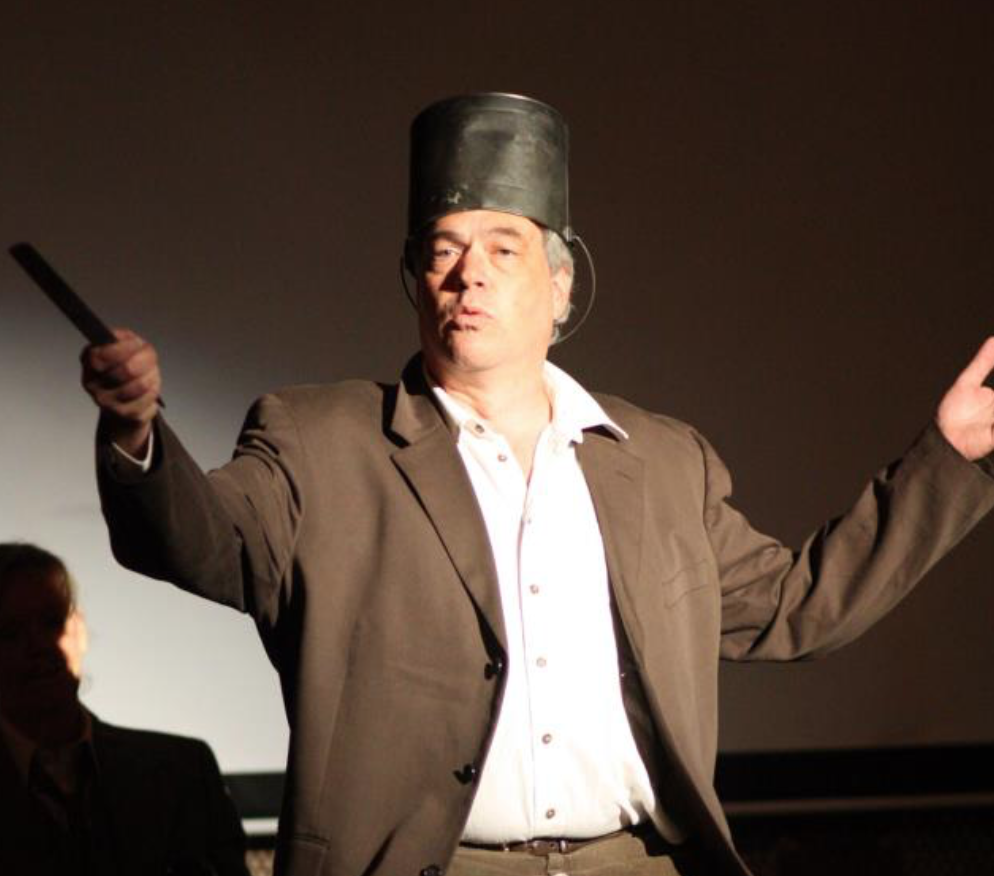 I see the Art of Design as the crafting of experiences—taking ideas from one place, and creating an intricate balance of Form, Feel, and Functionality to evolve that idea for various audiences. This includes engaging visuals and atmospheres to pull people in and set a unique but familiar tone, strong design and imagery to make an emotional connection, and simple ways of understanding complex information, that helps lead an audience on a journey to inform, inspire, entertain, or solve their problems.
---
In college, performances by Laurie Anderson, Pink Floyd, the Phillip Glass Ensemble, Peter Gabriel, and others, radically expanded my perception of the power of experiences that could be created through various combinations and permutations of music, words, art, light, space, design, and emerging technologies. I began my career in digital art and design in 1982—just on the leading edge of personal computing—and have continued designing Web, Print, and Multimedia communications since, as well as Music, Animation, Theatre. 
The confluence of creativity and technology has informed everything I have done since, exploring endless modes for telling stories and creating atmospheres to create experiences that transcend, transport, or transform the viewer.
---
Making Design Work
For me, design connects to more than the client or end user, but to the all systems running smoothly in the development of new things. That includes information, communication, and people. My focus is Integrated Design—melding creativity, technology, information, and available resources, shaped with elegance, beauty, humor, and clarity, to solve problems that optimize:
User Experience
Client Success
Team Collaboration
Efficient Development Cycles
Continuous Improvement
Simply, I make things look and feel good, and make them work well.
Expertise:
Extraordinary coupling of creativity and technical expertise.
Extensive expertise in illustration and design for web, print, and other media.
Expert in Adobe CS for design, illustration, and multimedia
Expert MS Office and database development skills to manage information
Strong written and verbal communications.
Hand coding responsive HTML5/CSS3 websites
Extensive WordPress experience.
Familiarity with PHP, JS, jQuery
Self-motivated individual, as well as in collaboration with clients, vendors, and cross-functional teams.
Experience in a wide variety of industries including sporting goods, medical, biotech, hospitality, real-estate, non-profits, arts and entertainment.
Developed systems allowing sustained coordination of over 40-80 concurrent design programs, delivered on-time.